How do you effectively prepare for today's fast paced and ever changing economy?

After compensation, career development is considered the most important factor for job satisfaction, engagement, and retention.  Job dissatisfaction is at record levels.  According to
Gallup, 71% of employees are dissatisfied in their job. This leads to reduced productivity, increased conflict, increased turnover, and lower organizational
profitability.
As part of Organizational Dynamics Consulting's Corporate Performance Improvement Methodology (CPIM), the client-customized Leadership & Talent Development Model provides a proven best practices approach to ensure leaders and their employees are prepared for what's needed for success now and into the future.  Providing specific, objective tools for defining and creating leadership and talent development plans allow the appropriate targeted training and/or coaching.  This ensures that each employee is provided with what they need for maximum productivity and performance; leading to high levels of job satisfaction, engagement, and retention.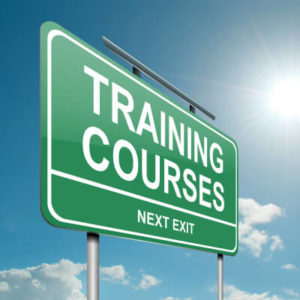 Organizational Dynamics Consulting: Training Courses
In utilizing Organizational Dynamics Consulting's Leadership & Talent Development Model, clients receive custom-designed courses targeted to the individuals attending the courses.  Organizational Dynamics Consulting's leading edge training approach combines comprehensive classroom training, on-line, and coaching to ensure full integration and mastery of the training material.  Best practices in organizational development are incorporated into each customized course with the use of assessments, experiential case studies, planning exercises and interactive activities.
Partial List of Courses:
Series I

Dynamic Communications: Are We Speaking the Same Language?
Dynamic Communications: Building Successful Teams
Dynamic Communications: Providing Extraordinary Customer Service
Dynamic Communications: Ensuring Sales Success
Dynamic Communications: Managing Conflict with Style
Understanding Your Type: Introduction to MBTI (Myers-Briggs)
Business Etiquette: Making the Most of Manners
Series II
Dynamic Communications II: Building Stronger Relationships
Dynamic Communications II: High Performance Teams
Dynamic Communications II: Non-Verbal Communications & Executive Presence
Dynamic Communications II: The Art and Science of Motivation
Dynamic Communications II: Active Listening
Dynamic Communications II: Creating and Maintaining Trust
Dynamic Communications II: Authentic Conversations
Dynamic Communications II: Problem Solving with Style
Dynamic Communications II: Leadership Styles
How to Conduct Successful Interviews
Building a Culture of Accountability
Strategic Planning: Developing Business Goals & Objectives
Creating Individual Development Plans
Building Bridges Between Generations
The Art of Successful Mediation
Leaders as Coaches I & II
Emotional Intelligent Leaders
Series III
Mentor Protégé Program
Executive/Leader Ease-In
Servant Leadership (Executive Program)
Mastermind Groups
Workshops
Driving Breakthrough Growth
Succession Planning: Your Company's Roadmap to Success
Strategic Planning Leadership Retreat
Leadership Café
For More about our Professional Coaching Services
Learn more about how Organizational Dynamics Consulting can help maximize your employees' productivity and performance through training and development in Central Florida or across the nation.  Contact us for a free consultation at info@orgdynconsulting.com or 407-681-6300.